Home

About Us

Kenwood

Motorola

Support

News
NEXEDGE® Advantages
It's clear that many are surprised at the growth and implementation of FDMA systems internationally. FDMA outperforms in range, penetration and ease of use.
It's surprising that many has not changed yet to the future of FDMA.
NEXEDGE® is Kenwood's innovative digital conventional and trunked radio system, designed to meet the highest demands of today's radio system environment and to provide users with a multitude of NEXEDGE®-abilities to transform their demanding daily operations.
ONLY ONE WEEK LEFT! Switch To Digital
Time is running out. Motorola's Professional Series radios are being phased out on 16th February 2015. That gives you just one week to switch to digital and take your communications and productivity to a whole new level.
Making the switch to digital is really simple as MOTOTRBO provides a migration path that allows simultaneous use of digital and analogue radios. And the sooner you migrate, the sooner your workforce productivity and operational effectiveness benefits.

NEW NX5000 Series Mobile & Portable Radios
P25 (I&II)/NXDN™ MULTI-DIGITAL & FM ANALOG MOBILE RADIOS
- Multi-Digital + FM Analog Operation
- NXDN™ Conventional
- NXDN™ Type C Trunked
- P25 Phase 1 Conventional/Trunked
- P25 Phase 2 Trunked
- FM Analog Conventional/Trunked
- Color 2.55" (154 x 422 pixel) TFT Display
- Color GUI and Multi-line Text Display
- 4 W/4 Ω; 3 W/4 Ω for the Remote Control Head
- 6 Front PF keys & 4 Up / Down Selectors
- Emergency Button
- MDC-1200
- FleetSync®/II
- Maximum of 4,000 CH/Radio capacity, 512 CH/Zone, 128 Zones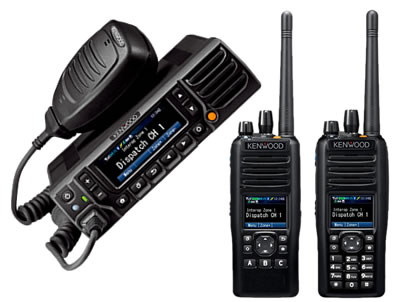 Other News
INTRODUCING THE NEW SL1600 MOTOTRBO™ RADIO
Portability and Simplicity Redefined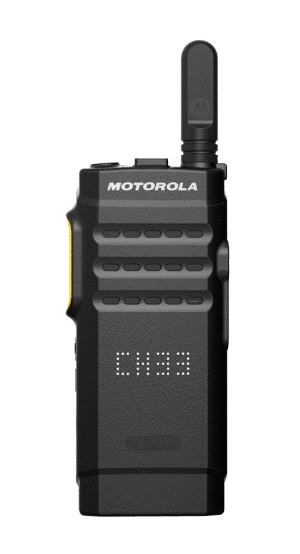 SL1600 FEATURES


- UHF and VHF options

- Can be used in analogue or digital mode

- New innovative Active View Display

- Micro USB Connectivity

- Up to 14.6 hours battery life (digital)

- Advanced technology: louder audio, longer range, lower maintenance

- Ultra-slim (125.7 x 55 x 22 mm)

- P54 Standard – Rugged and reliable

- The UHF version is due to be launched early November and the VHF version will

become available at the end of November.

For further information contact your DEIS Radio Telecomm Sales Team direct on:

+260 212 614343/ sales@deisradio.com

KENWOOD LAUNCHES THE NEXEDGE ATEX RADIO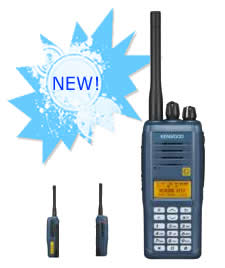 Advanced safety and digital performance
Kenwood NEXEDGE® digital ATEX / IECEx hand portable radios conveys the

increased range, performance and security of digital technology to customers

requiring ATEX/IECEx certified equipment - secure in the knowledge that they are

built on the proven performance and reliability of NEXEDGE® with over 700,000

devices in use.

The Nexedge Atex radio is available in VHF and UHF versions and integrates a host of

lone worker and superior safety features. The new NEXEDGE® ATEX / IECEx radios

are intended for use in aggressive situations.
ATEX Directive 94/9/EC:-

- II 2G Ex ib IIC T4 Gb - Gas Protection

- II 2D Ex ib IIIc T110°C Db - Dust Protection

- I M2 Ex ib I Mb - Mining Protection


IECEx Scheme:

- Ex ib IIC T4 Gb - Gas Protection

- Ex ib IIIC T110°C Db - Dust Protection

- Ex ib I Mb - Mining Protection

Distinctive industry applications include oil and gas, automotive, aviation

and marine refueling and transport, chemical processing and manufacture,

furniture manufacturing and other industrial manufacturing, processing

and maintenance operations where hazardous, combustible gases and

airborne particles are present and where worker safety and reliable

communications are paramount.

To find out more about how Kenwood NEXEDGE® ATEX / IECEx certified safety

radios can be put to work for you
Some of the Main Key Features

- NXDN Digital Air Interface with AMBE+2 Vocoder for Natural Sounding Digital Voice

- Operates in NXDN Digital and FM Analogue modes, even on the same channel.

Autosenses Received Mode (Digital or Analogue)

- ATEX Certified to EU 94/9/EC. Gas protection - II2G Ex ib IIC T4 Gb

- Dust protection - II2D Ex ib IIIC T110 degrees C Db

- Mining - IM2 Ex ib I Mb

- Built-in GPS

- Digital Conventional and Digital Trunking Modes

- Multi-Site Digital Trunking, up to 60000 GIDs and 60000 UIDs per Network

- Multi-Site IP Network Compatible

- True 6.25 kHz channel spacing operation

- Includes Radio-To-Radio Mode (no repeater needed)

- IP65/67 and MIL-STD 810C/D/E/F/G Certification


Source: Kenwood



Contact Us For more information